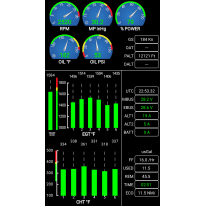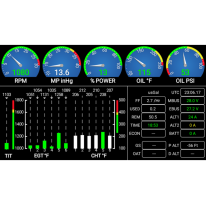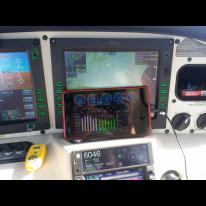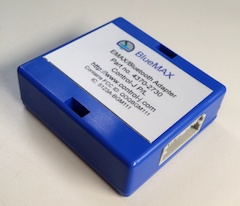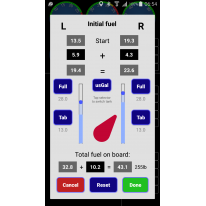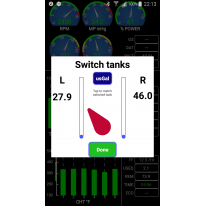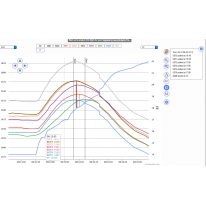 Why BlueMAX?
If you fly an Avidyne-equipped Cirrus SR20 or SR22 you almost certainly rely on the MFD to display detailed engine data. The MFD does that job quite well, but the hardware and software was designed over 15 years ago and hasn't changed in that time. The hardware is becoming more expensive to maintain and there is no prospect of any software upgrade in the future.
The BlueMAX adapter enables you to access the same engine data as the MFD uses but stream it wirelessly via Bluetooth to a portable device such as a phone or tablet allowing easier and more versatile ways to view the data. An optional connection can be made to GPS data allowing this to also be streamed to your portable device.
Benefits
Redundancy - if your MFD fails, or has to be removed for maintenance you can still see all your engine data.
Features - the BlueMAX software application goes beyond the MFD user interface, offering higher resolution logging, individual fuel tank tracking, easier data uploads and much more.
The option to completely remove the MFD - virtually all the other functions of the MFD can already be replicated on a portable device - with BlueMAX engine monitoring the last reason to keep the legacy MFD disappears.
Customisation - you may want to run your engine more conservatively than the redline and caution limits that are hardwired into the MFD - the BlueMAX app will allow you to choose your own limits and be alerted when they are reached.
Logging - instead of the 6 second data logging interval used by the MFD, BlueMAX logs engine data every second at a higher resolution. Uploading log files to SavvyAnalysis or Cirrusreports is much easier - just connect your portable device to WiFi or a mobile network and upload instantly - no need to be at the plane, on ground power, with a carefully formatted USB stick.
Availability
Production hardware is shipping now, and installation has been approved (see below). Apps for Android and iPad are available on the Play Store and the App Store.
Installation
Installation is straightforward - all aircraft require an adapter harness to connect the BlueMAX module to existing connectors. Refer to the installation instructions to identify which harness is needed. If the MFD has been removed a harness is available which plugs into the MFD connector, providing power and data, otherwise a single power wire needs to be run to the breaker panel. In DAU equipped aircraft (those with a glovebox rather than analog engine gauges) the adapter plugs between two existing connectors. In SIU equipped aircraft (those with analog engine gauges on the right of the panel) either new connectors matching the DAU aircraft can be installed, or depending on the age of your aircraft there may be existing connectors that can be used with a pre-made harness, Installation will need to be done by an authorised person (e.g. an A&P.) The time required to install may vary from 1-3 hours depending on aircraft configuration and the experience of the installer. A logbook entry is required and a flight manual/POH supplement is provided.
Approval
Installation of BlueMAX has been approved by EASA, which directly covers all countries in the EASA regulatory structure. This also means it can be installed in other countries that have bilateral agreements with EASA, including Australia, the USA and Canada. The references for this reciprocal acceptance are:
Australia: CASR 1998 regulation 21.470 applies. Refer also to CASA AC 21-08, paragraph 5.23 which covers recognition of foreign approvals. The BlueMAX EASA approval meets all the criteria specified.
USA: The BlueMAX installation is a minor change as classified by 14 CFR 21.93(a). AC 43-210A paragraph 3.2.2.1 confirms that an authorized person can perform a minor change with acceptable data, documented by a logbook entry. The EASA approval both provides evidence that it is a minor change, and is also considered approved by the FAA per the FAA/EASA Technical Implementation Procedures for Airworthiness and Environmental Certification, paragrah 3.2.7.2.
Canada: The "Technical Implementation Procedures for Airworthiness and Environmental Certification" paragraph 2.13.2(2) provides that approval of a minor change by EASA is considered approved by Transport Canada Civil Aviation.
Other countries may also accept EASA approval under a bilateral agreement.
Applicable documents: